A new look for your home without breaking the bank with cabinet painting in Sacramento, Carmichael, Roseville, Elk Grove, Folsom, and more of CA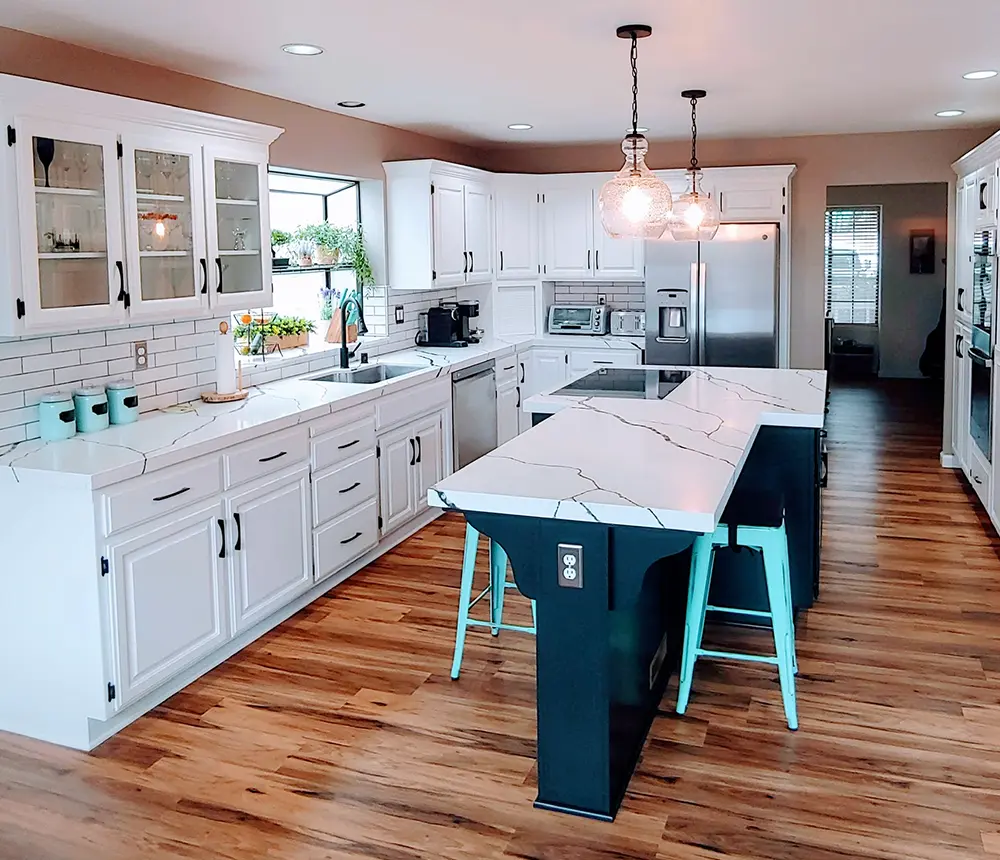 Scroll down to discover cabinet painting options, process, and pricing
Before
After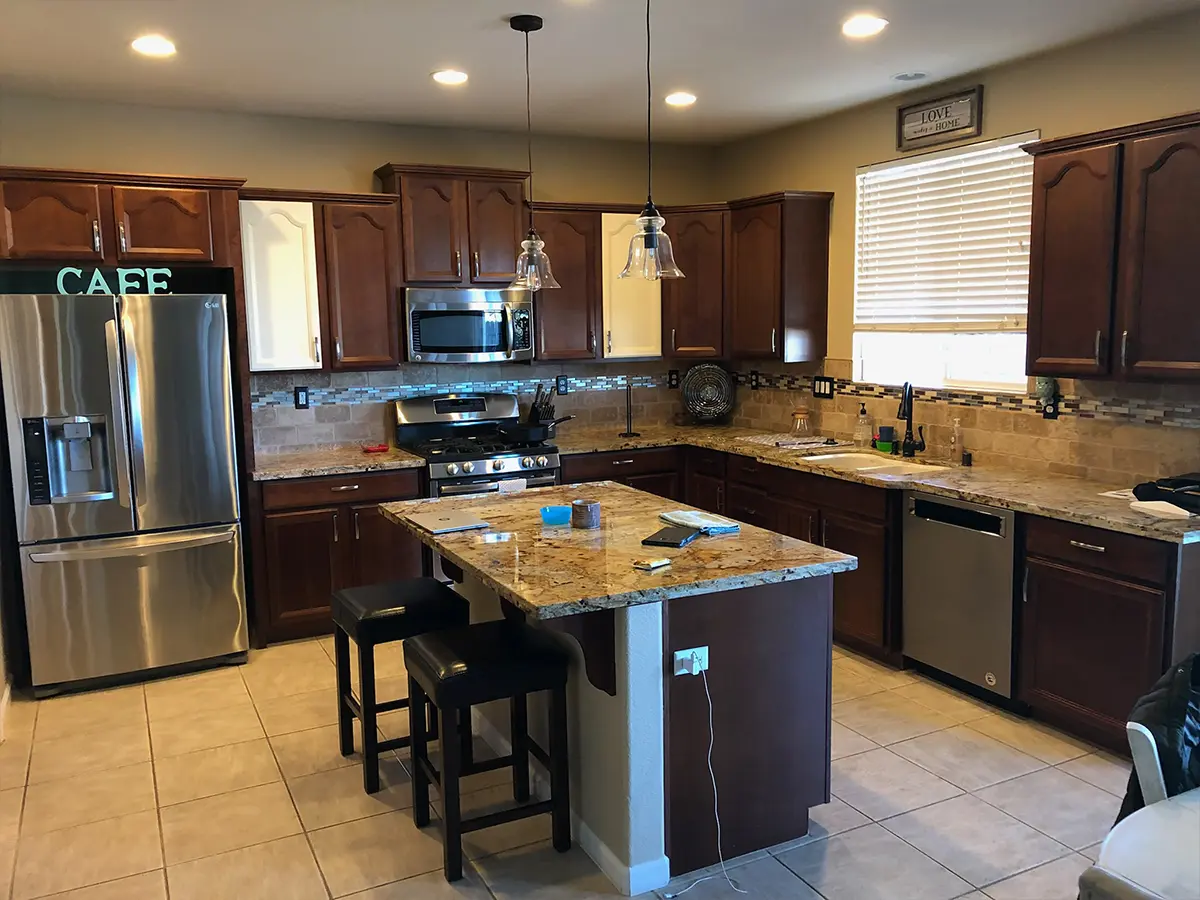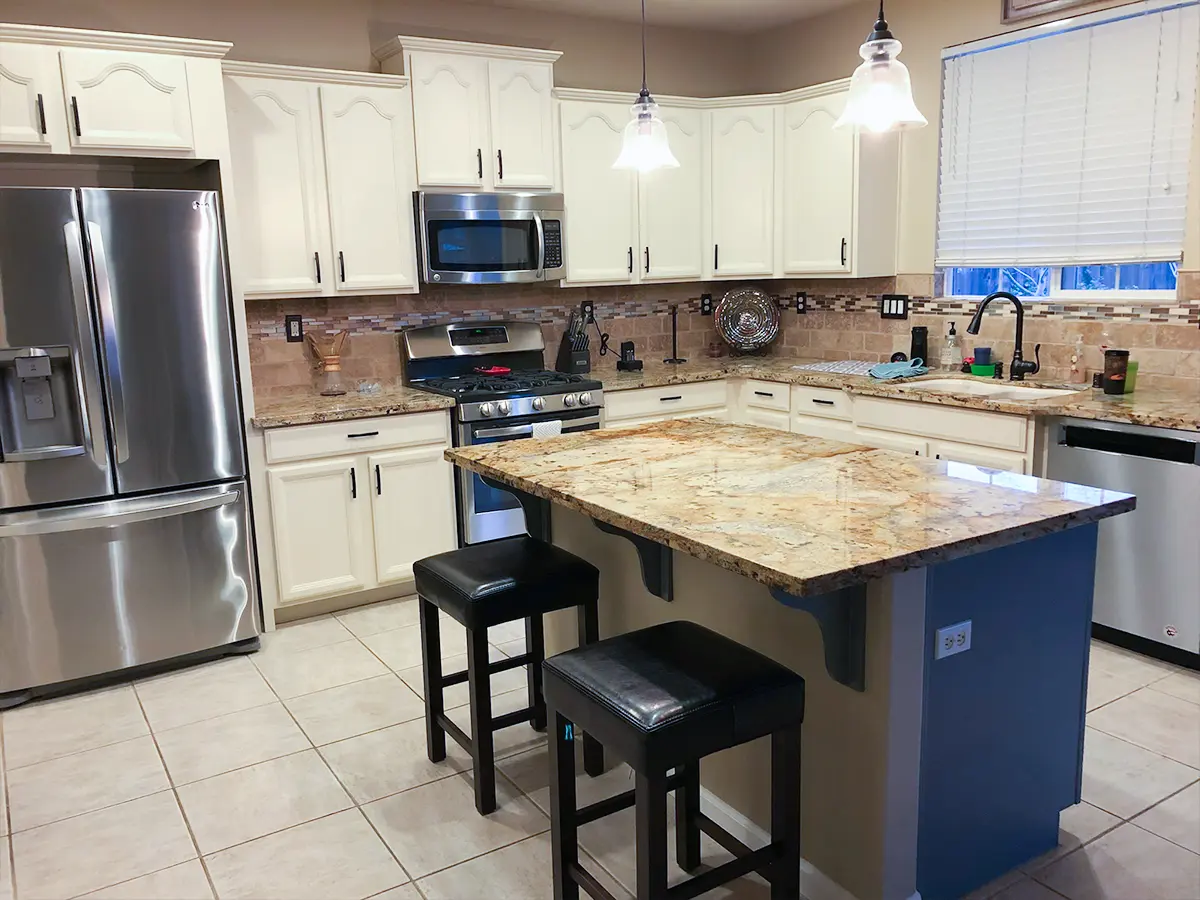 Same Solid Cabinets, New Style And Color
"They don't make them like they used to" is a good way to describe the state of many modern commodities, including furniture pieces and household appliances.
If there's nothing wrong with your current cabinets except their old look and color, cabinet painting is a great way to update your kitchen without the expense and inconvenience of a full remodel.
Say goodbye to the outdated look of your honey oak cabinets and introduce new colors into your kitchen. From light grays to off-whites and even different colors for your uppers and lowers, we'll bring your cabinets to life in just a few days.
Here's how cabinet painting helps you upgrade your kitchen and home:
This Is How Your Old Cabinets Can Look
Stay In The Know With Your Cabinet Painting Project
Cabinet painting projects typically range from 3-5 days to completion.
Painted cabinets' durability is, like anything painted, based largely on how well they are cared for. You can expect many years (or decades) of beauty from your cabinet painting.
Removing all items from countertops and from inside drawers is necessary. Items in cabinets with doors may be pushed back a minimum of 3" from the opening.
Only urethane enamels are used for cabinet painting. Both semi-gloss and satin sheens are recommended for their durability, washability and overall appearance.
Painting old cabinets (previouly finished), typically costs between $140-$170 per door/drawer. New cabinets will likely fall in the range of $100-$140.
The doors and drawers will be removed and taken to our shop in Sacramento for finishing.
A Pricing Guideline For Your Cabinet Painting Project
Before
After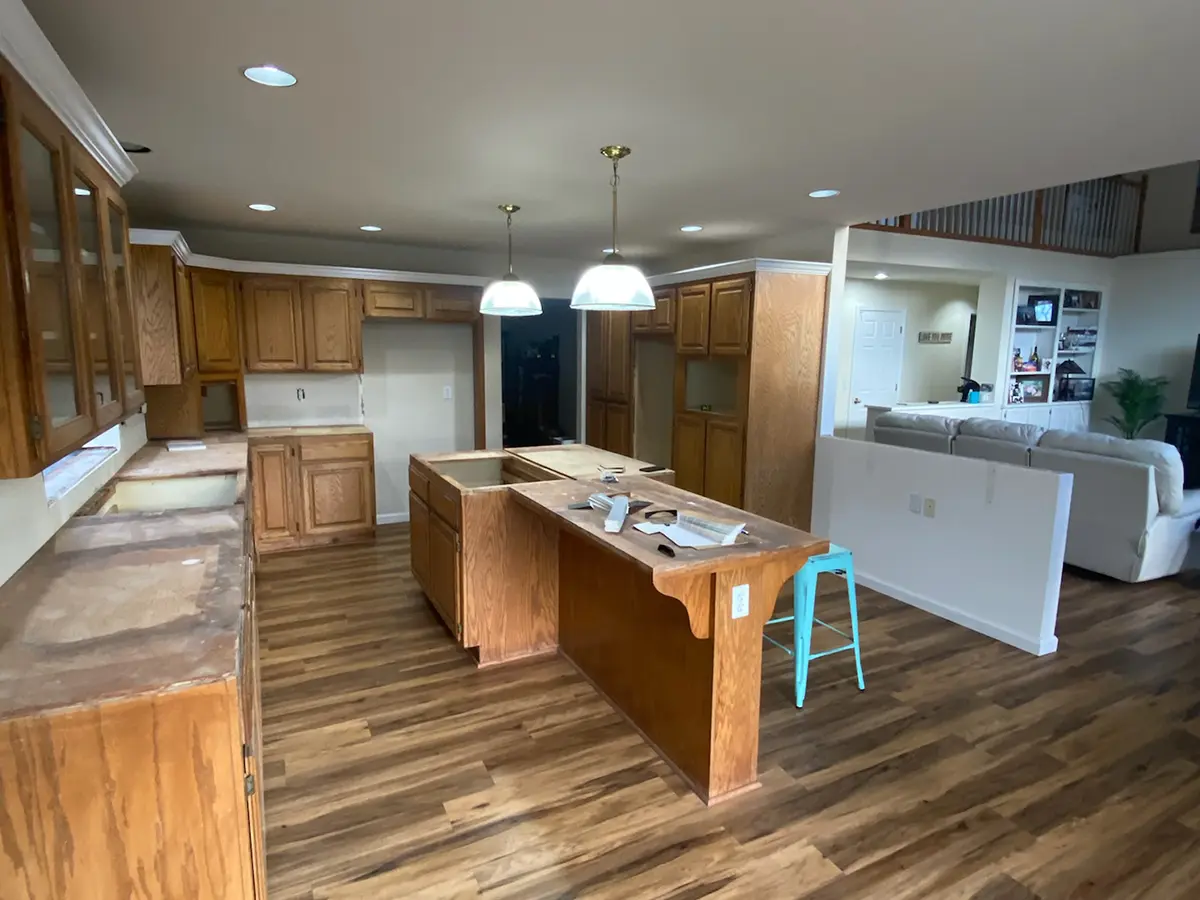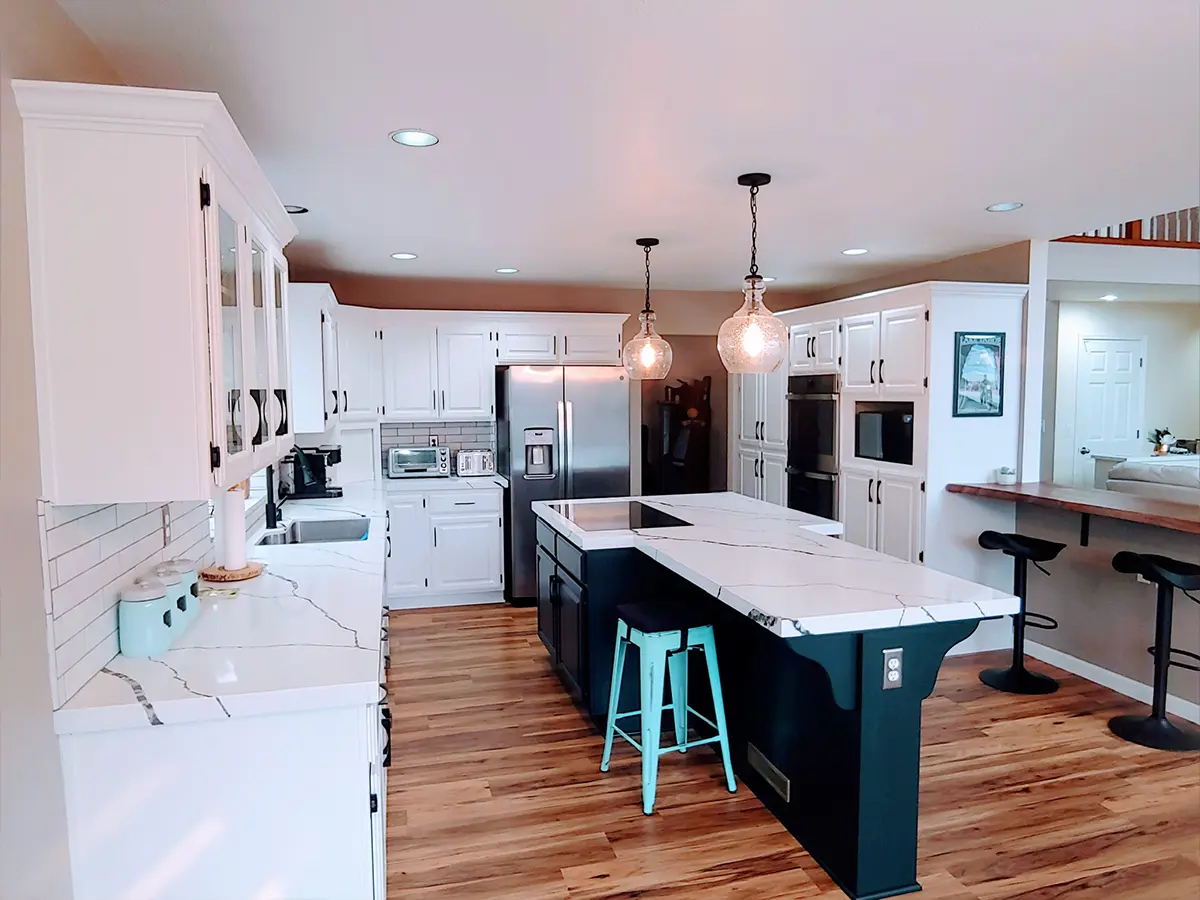 Kitchen Cabinet Painting in Auburn, CA
This 48-pieces cabinet painting project included:
The project was quoted at $7,600, where the most expensive procedure was removing the wood grain.
Before
After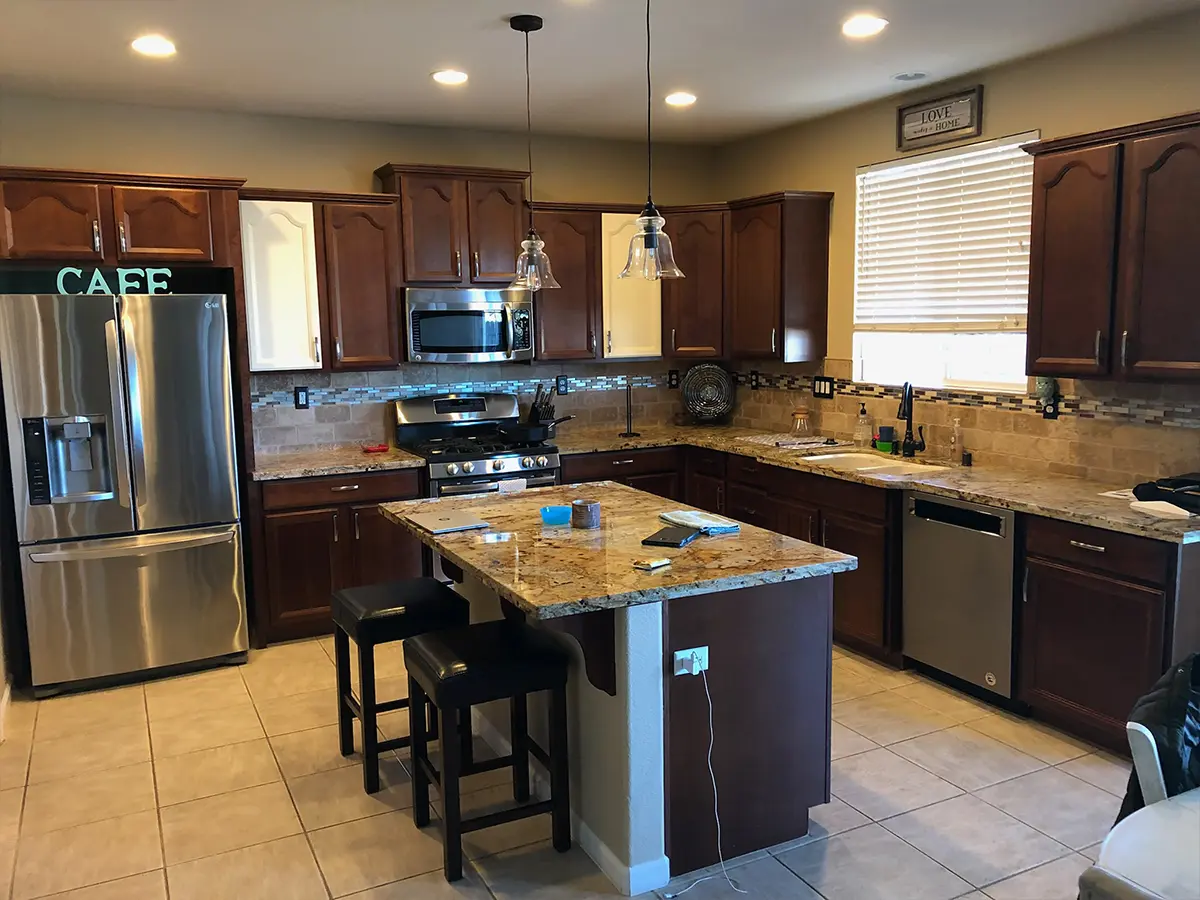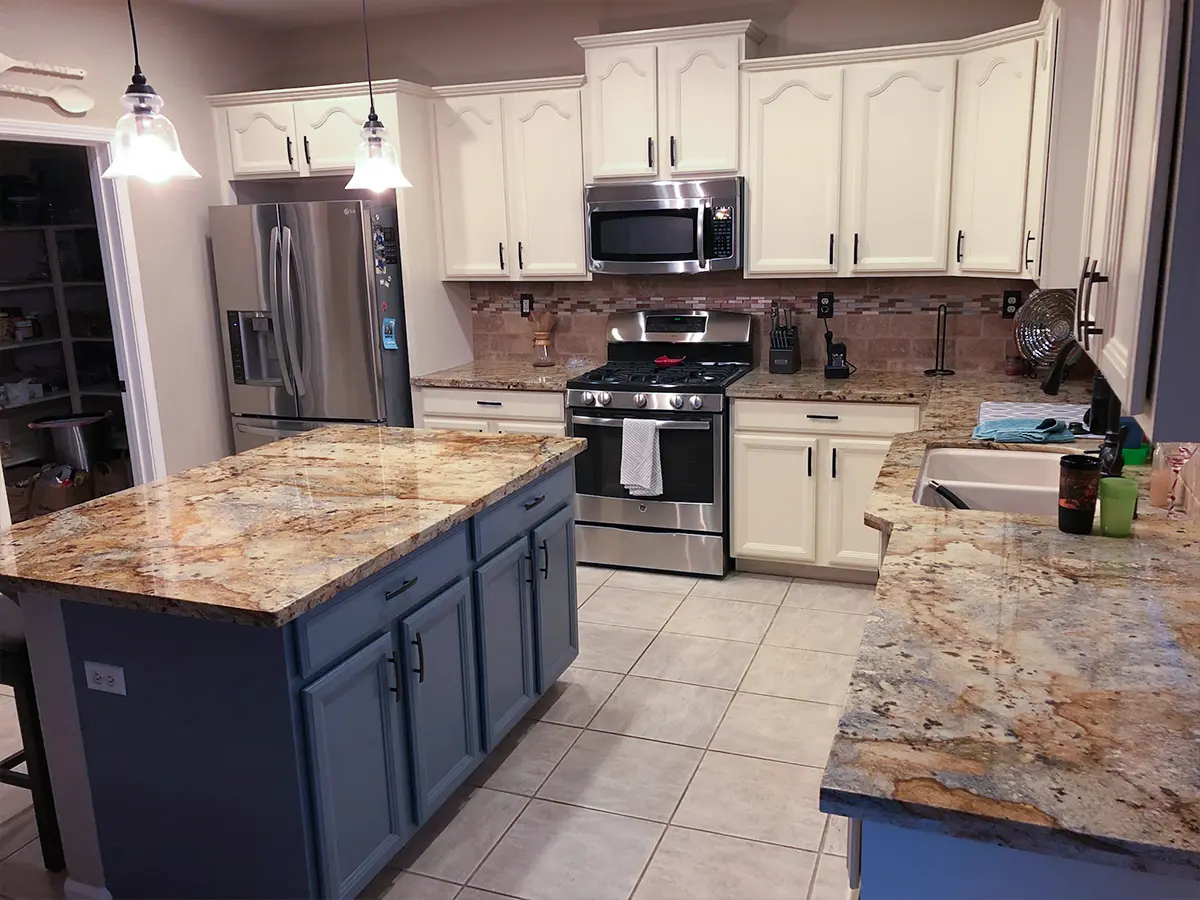 Kitchen Cabinet Painting In Lincoln, CA
This 40-pieces cabinet painting project included:
The project was quoted at $5,600.
Before
After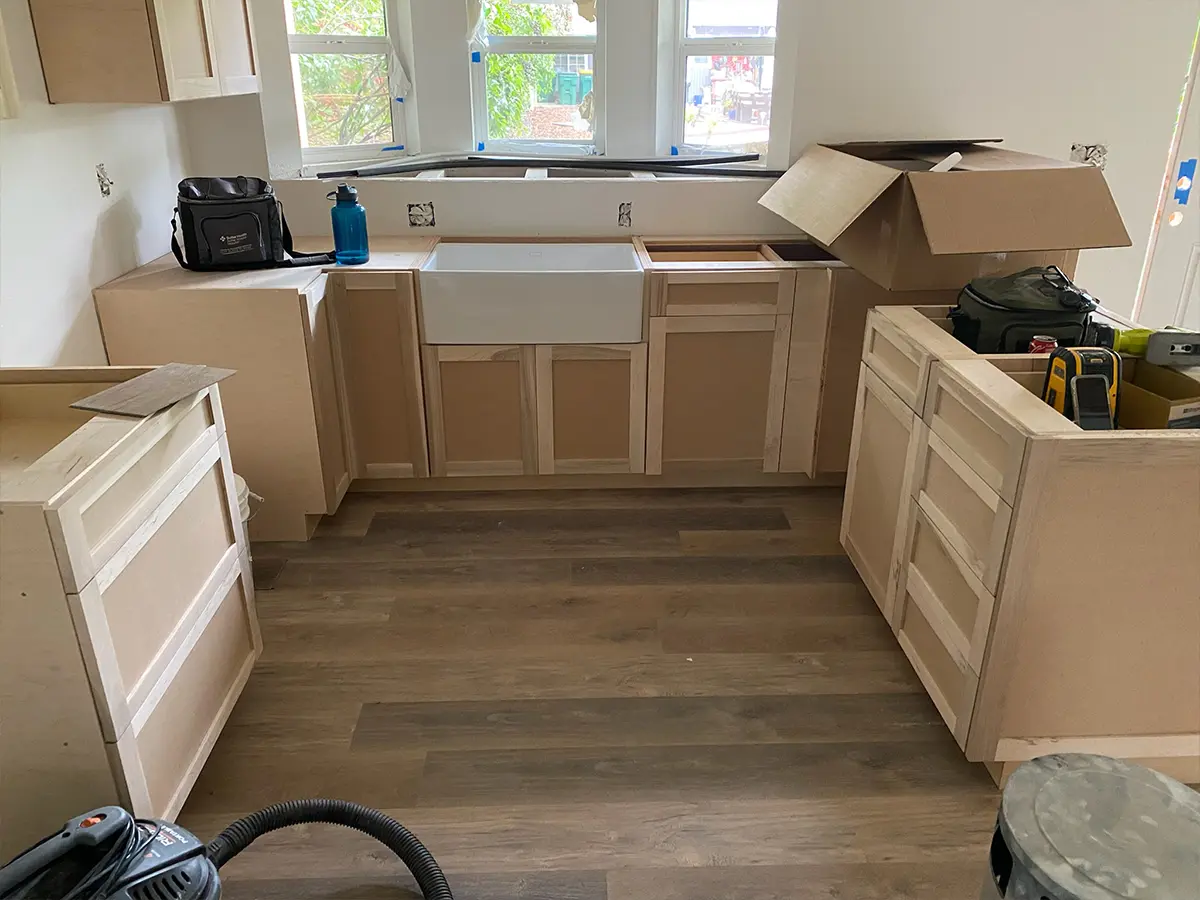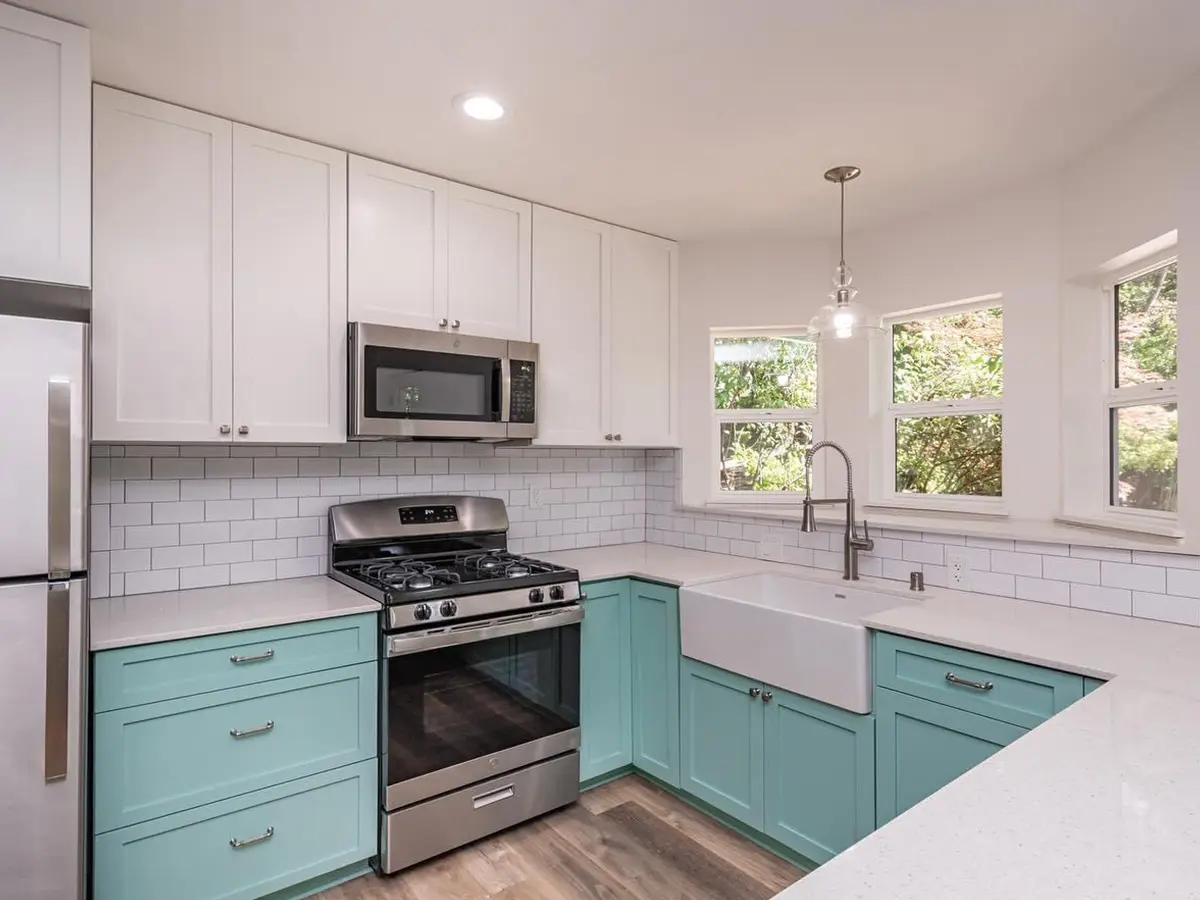 Complete House Cabinet Painting In Sacramento, CA
This 37-pieces cabinet painting project included:
The project was quoted at $4,400, where the most expensive cabinets were the kitchen cabinets.
Take The Guesswork Out Of Your Cabinet Paint job
Once you book your cabinet painting job, we'll provide you with an experienced production manager, professional color consultation services, and daily updates to ensure complete peace of mind and a perfect look for your cabinets.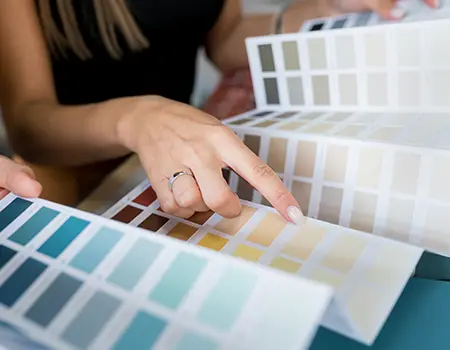 We help you define your vision for your cabinets.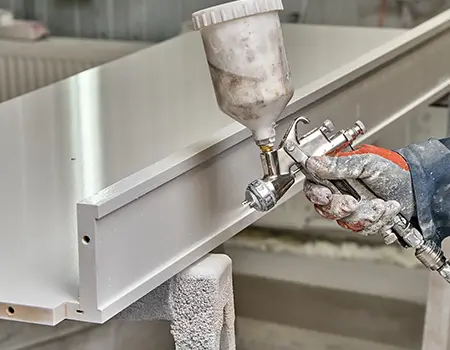 Our in-house crew of professional painters brings your vision to life.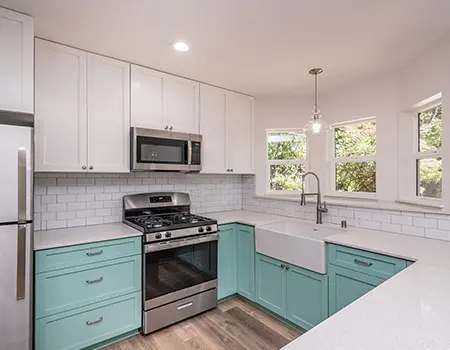 Enjoy cabinets that look like new and a refreshed home.
Over 40 Verified 5-star Reviews
This Could Be Your 5-Star Cabinet Paint Job
Chad and his team of painters were great. Took the time for a thorough walk, job description, paint types, and warranty review during our first meeting.
The job came out exactly how I wanted. I compared with 2 other companies and found their service and price were better than the competition.
Have already recommended to other neighbors and would use again.
Chad the owner and his crew were simply amazing! Great from the very first contact, Chad was responsive and wonderful to work with, he walked us through and explained everything.
His team was punctual, professional, polite, fast and efficient, they did great work.
I would highly recommend them for anything you need done! 5 stars!
These guys did a super fantastic job.
Chad was very helpful with suggestions for choosing paint colors and with the minor repairs we needed.
Everyone was very professional in their work and interaction. And the finished product looks great!!
I definitely recommend Westworld Painting!!!
Don't Wait Any Longer For Gorgeous Cabinets
Why spend a small fortune on a kitchen remodel when all you need is a quality cabinet painting? We're here to help you refresh your cabinets for a fraction of the cost while guaranteeing a paint job that will last for years. Here's a personal note from owner Chad Rivett:
Working With Westworld Painting Also Brings You:
You'll know exactly what you're paying for with our detailed cost breakdown. The price we agree upon is the final price, no change orders or unexpected fees.
Your kitchen is the heart of your home, so it's important we get it back to you fast. From start to completion, you'll have your new cabinets ready in 3-5 days.
We'll guide you through the process of selecting color samples, sheens, and different types of paint until you feel confident about your color selection.
During your warranty period, we'll get in touch annually to ensure that all aspects of your paint job are flawless.
Upgrade Your Kitchen Without A Full Remodel With Cabinet Painting
Color consultation, an easy and transparent process, and a 5-year warranty included.