Spruce up your entire home with house painting services in Sacramento, Carmichael, Roseville, Elk Grove, Folsom, and more of CA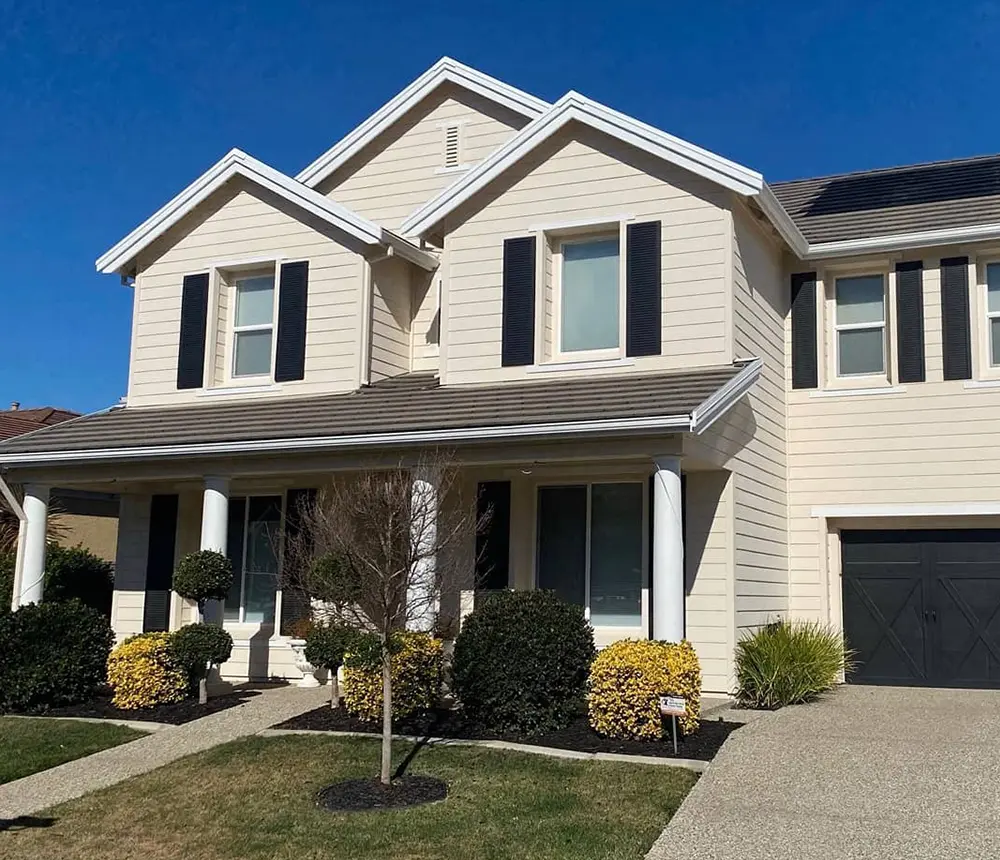 Scroll down to discover house painting options, process, and pricing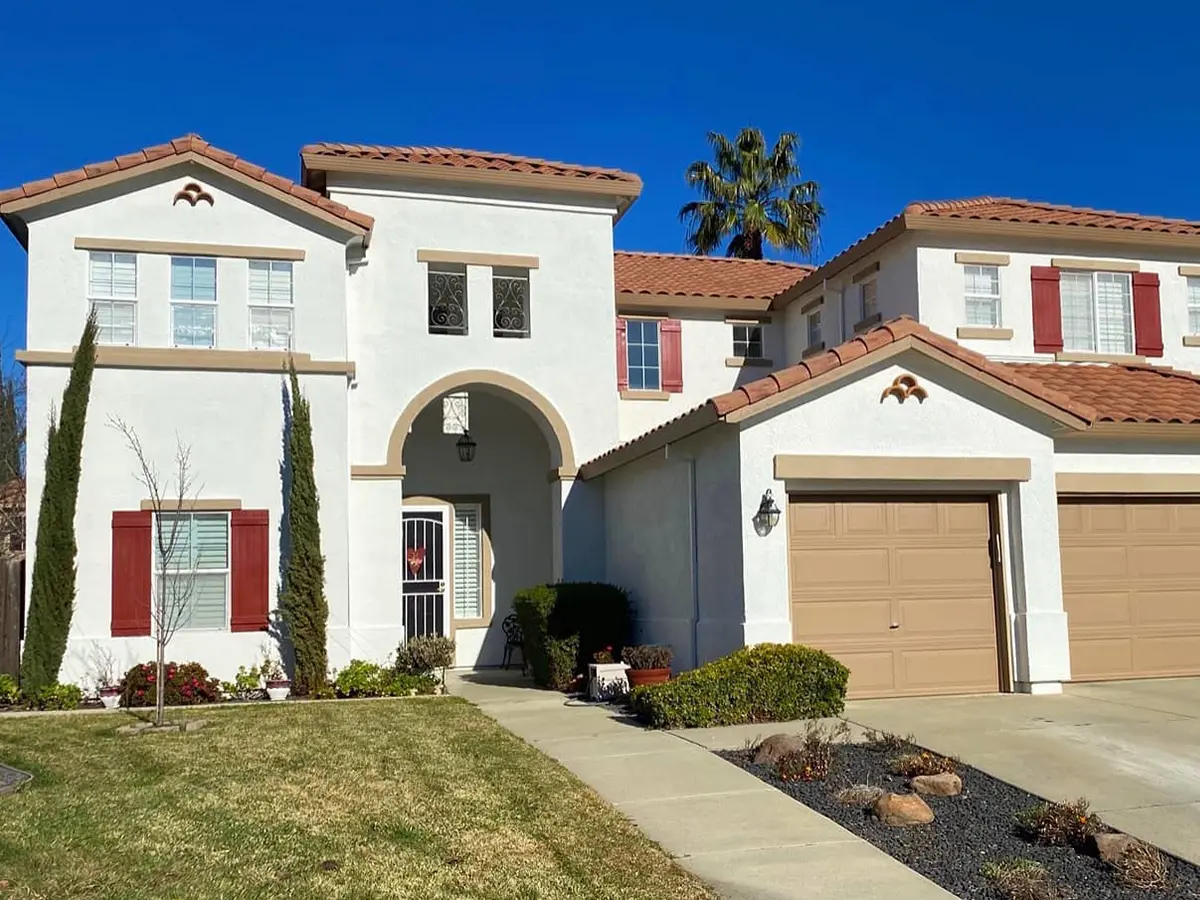 Take Pride In Your Home From The Outside In
Whether it's an exterior paint job or new colors for your interior walls, a great house painting service is guaranteed to bring a fresh look and feel to your entire home.
With an unlimited selection of colors and finishes available for both interior and exteriors, personalizing your home to meet your style has never been easier.
Our approach takes into consideration your and your family's needs and guarantees you'll have a beautiful house that you'll always love coming back to.
Make your home shine inside and out with these house painting upgrades:
This Is How Your House Can Look
Stay In The Know With Your House Painting Project
For Sacramento and surrounding areas, we can finish a full exterior house painting in just 3-5 days! Our service includes everything from power washing, repairs and caulking, prepping, and cleaning. Most interior painting projects also take 5 days or less.
If you're looking for top-notch coverage and lasting protection, we recommend premium acrylic paints as the optimal choice to paint your exteriors. Our selection includes Sherwin Williams, Kelly Moore, Benjamin Moore, and Dunn Edwards' products – all of which are renowned for their outstanding performance.
For an exterior painting near Sacramento, California, you're looking to spend between $6,000 and $10,000, while interior painting costs between $4 and $6 per square foot.
If you're about to start an exterior house painting project, please remove any hanging items and items along the edge of the house. For an interior painting project, we kindly ask that you take down pictures and framed items from the walls and remove small items, particularly delicate objects, from the rooms to be painted.
A Pricing Guideline For Your House Painting Project
Full Interior Repaint In Auburn, CA
This 2,100 sq. ft. project included:
The project was quoted at $21,800, where refinishing wood doors, trim and ceiling were the most expensive procedures.
New Custom Home Exterior Painting In Penryn, CA
This 2,500 sq. ft. exterior painting project included:
The project was quoted at $12,300, where the kitchen cabinet repainting was $6,100.
Interior Repaint With Kitchen Cabinet Repainting in Sacramento, CA
This 2,400 sq. ft. interior painting project included:
The project was quoted at $19,200, where the kitchen cabinet repainting was $6,100.
Take The Guesswork Out Of Your House Painting Job
Once you book your painting job, we'lll provide you with an experienced production manager, professional color consultation services, and daily updates to ensure complete peace of mind and a perfect house paint.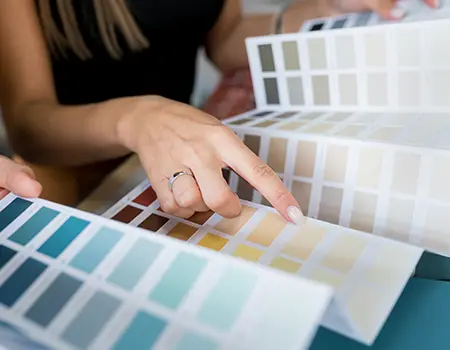 We help you define your vision for your home. Color consultation is included.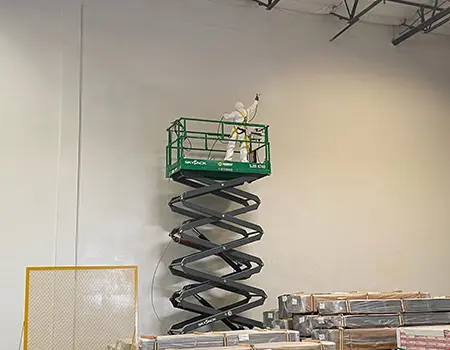 Our in-house crew of professional painters brings your vision to life.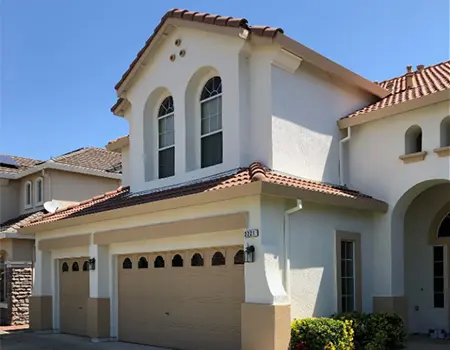 Enjoy the comfort of a paint job done right and our 5-year warranty.
Over 40 Verified 5-star Reviews
This Could Be Your 5-Star House Painting Job
Very pleased with the job done by Westworld Painting. Chad did a very thorough walk around the house and the quote was very detailed.
He worked with my wife on selecting colors and answered any questions we had. Chad also worked with us on scheduling the exterior painting around other landscape work that was delayed.
The exterior paintwork was performed professionally and the crew was very detail-oriented. We also contracted with them to paint our interior doors, casings and sills (while wearing booties and masks inside) and they turned out great. Highly recommend.
We could not be happier with the amazing outcome of our exterior painting project that was completed using Westworld Painting. Chad, the owner is simply the greatest, he tirelessly worked with my husband and I to narrow down the colors from varying color palettes, along with Marie, a color advisor from Dunn-Edward Paints who will put your color choices in a rendering using pictures taken of your home.
Their level of professionalism is second to none, and made our experience enjoyable and very satisfied with the final outcome. The employees Chad uses were on time everyday, curtious, professional, and cleaned up everyday before they left.
I was encouraged to ask questions and felt more than satisfied with all the answers I received. I would, and have recommended them to friends and family. Many Thanks to Chad, and all the gentleman for a tremendous job!
Count On Us To Help You Protect Your Home
We value your home as much as you do. With open communication, a clear-cut process for every task, and careful attention to details, we honor your and your home. From our owner Chad Rivett:
Working With Westworld Painting Also Brings You:
Expect transparency and honesty about all costs associated with your house painting project.
We make sure to fit our services around your schedule so you can get on with the day-to-day with minimal disruption.
Our team of painters is exemplary in appearance, attitude, and performance. Rest assured is being looked after.
During your warranty period, we'll get in touch annually to ensure that all aspects of your paint job are flawless.
Give Your Home A 360° Makeover With Expert House Painting
Color consultation, an easy and transparent process, and a 5-year warranty included.