We'd love to help you with your next painting project. If you have questions about the process, want more information about us, or you'd like to schedule a free on-site estimate, get started on your project below.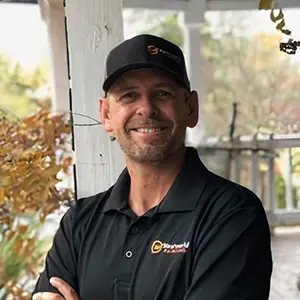 Hi, I'm Chad, owner of Westworld Painting. Please fill out the quick form below (takes 1-2 min) and I'll personally ensure that you'll hear from us within one business day (usually within 30 minutes!).
What a terrific proffesional experience from beginning to end! We can't recommend Westworld Painting enough.
Chad met with us several times to make sure we were absolutely sure about our choices and gave us a very competitive bid.
Our house needed some extra prep work prior to painting which involved some wood replacement and stucco cracks; all repaired perfectly.
We are thrilled with the results and several other friends and neighbors have been so impressed with how our house looks and are going with Westworld too!
They delivered high quality professional service. They were very friendly. I appreciate that they went the extra mile to provide outstanding customer service. Chad was very friendly and thorough when he came to give the estimate.
He was very detailed and very friendly about the kinds of services his team provided for the exterior painting, from sanding doors, power cleaning and prep before painting. He elaborated that his team would not simply just use a spray for the exterior paint but that they would also roll the paint onto the surface to ensure full coverage.
He provided 2 coats of paint on the exterior so that we won't have to paint for another 10-20 years. After the estimate was accepted Joel was great in providing paint samples and putting it up on the house so we could see the colors before they did the full paint job. He also went the extra mile to repair an outdoor light that was damaged and hadn't been repaired in 12 years. 
We could not be happier with the amazing outcome of our exterior painting project that was completed using Westworld Painting. Chad, the owner is simply the greatest, he tirelessly worked with my husband and I to narrow down the colors from varying color palettes, along with Marie, a color advisor from Dunn-Edward Paints who will put your color choices in a rendering using pictures taken of your home.
Their level of professionalism is second to none, and made our experience enjoyable and very satisfied with the final outcome. The employees Chad uses were on time everyday, curteous, professional, and cleaned up everyday before they left. I was encouraged to ask questions and felt more than satisfied with all the answers I received.
I would, and have recommended them to friends and family. Many Thanks to Chad, and all the gentleman for a tremendous job!